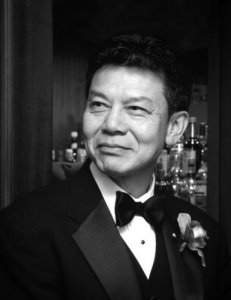 November 20, 1947 – December 24, 2017
Jimmy passed away peacefully after a brief illness. He was pre-deceased by his beloved father Wong Gim Sing (1966), beloved mother Wong Leong Quay Ying (1974) and beloved sister Wong Feng Gin. He is survived by his son Terrance (Christina); his daughter Christina (Alexander); his daughter Cynthia (Take);  his daughter Cassandra (Terry);  his daughter Kscenia (David);  four grandchildren Matthew, Madeleine, Joshua and Cameron; and many close friends.
He emigrated from China to Vancouver, BC, Canada in the 1950s and attended high school in East Vancouver where he made many friends, was a member of the senior boys' basketball team (called "Fly Hounds"), and was an avid reader.  He later attended Pacific Vocational Institute, Burnaby, BC and British Columbia Institute of Technology in Burnaby, BC for further education.
Jimmy worked for Canada Post Corporation (New Westminster Station) for over 30 years before retiring to pursue interests in travel, ballroom dancing, swimming, camping and the great outdoors. He loved his family including his four precious grandchildren.  He was a generous and loving man, father and dear friend who lived his life with courage and pure enjoyment.  Jimmy will be remembered in loving memory by his family and friends.
As per Jimmy's wishes, a private family burial service will take place at Valley View Cemetery in Surrey, British Columbia, Canada. Arrangements entrusted to Can-Trust-Funeral Ltd.