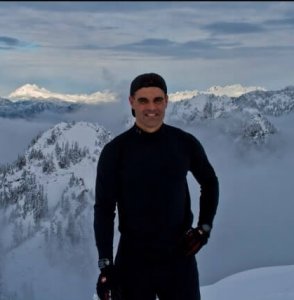 December 31, 1970 – March 17, 2018
We are extremely saddened to announce the passing of Scott Hebert, our beloved husband, father, friend and trainer extraordinaire at the age of 47.  He leaves behind his loving wife Rosalie, daughter Jessie and countless family members and dear friends.  He will be greatly missed by the athletic community and his passion for life will live on through all those he touched. 
A celebration of Scott's life, where we will all get the opportunity to celebrate and honour Scott, will take place at the Stadium rink at the Minoru Arena in Richmond on Friday, May 4, 2018 at 3pm.
In lieu of flowers, a go fund me page has been setup for Jessie's postsecondary education.  Gofundme.com:Scott Hebert In Memoriam.  (Link on his facebook page) #Bellletstalk