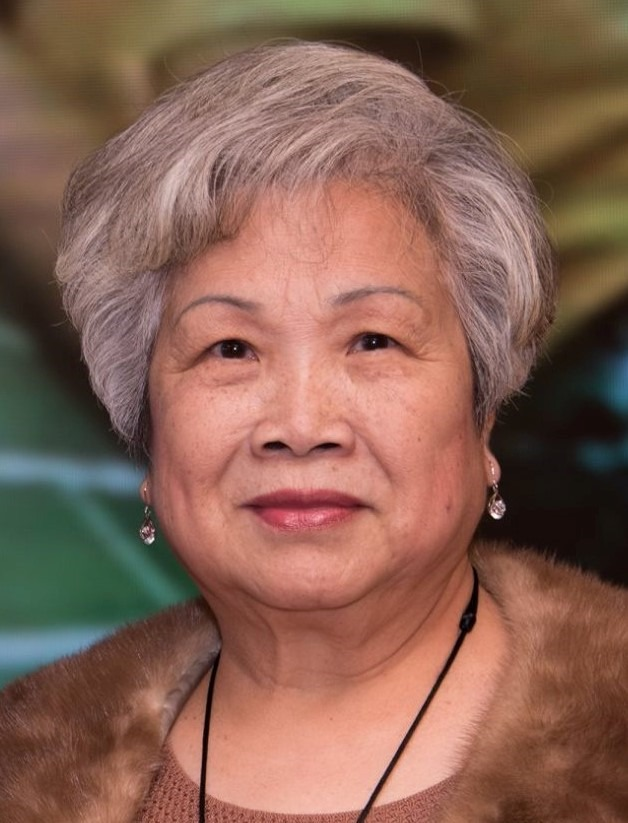 March 21, 1947 – March 19, 2021
It is with great sorrow that we announce the death of our beloved wife, mother, grandmother, sister and friend, Susanna Siu Kuen Liu (née Yu).
帶著沈重的心情向大家宣告,我們摯愛的廖余少娟女士,一個妻子、母親、祖母、姐妹和朋友已經蒙神恩召,主懷安息。

Due to the Province of British Columbia's pandemic restrictions, friends and family will not be able to send flower arrangements to the church site.
由於卑詩省疫情管制規限,親友不可以把花藍花圈送到教堂地方。

In lieu of flowers, gifts in Susanna's honour can be made to the following organizations:
替代送花、帛金及紀念品,可以向以下機構作出捐獻:
Richmond Hospital Foundation – 列治文醫院基金會
https://www.richmondhospitalfoundation.com/
BC Cancer Foundation – 卑詩癌症基金會
https://donate.bccancerfoundation.com/site/Donation2?df_id=8204&mfc_pref=T&8204.donation=form1&s_src=General20PPC&_ga=2.190737832.228865734.1616168382-1252005853.1616168382&_gac=1.217046244.1616168382.Cj0KCQjwl9GCBhDvARIsAFunhsk4aM7Y676f0RSBG2vPDeU6Pq1SaIEfziVML4qRDFM4qYGjDWDdU00aAoeyEALw_wcB
Salvation Army Rotary Hospice – 救世軍扶輪善終服務中心
https://www.sarotaryhospice.ca/donate.htm
Funeral service entrusted by Can-Trust-Funeral Ltd.